Taking Teen Drivers Education to New Heights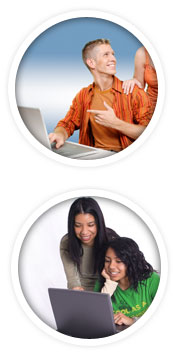 Our teen drivers education program is helping to revolutionize the teen drivers ed industry. With both online teen drivers ed and behind the wheel, our teen driver courses are helping to develop safe driving habits for today's teen drivers.

The Next Generation of Teen Drivers Education

We've taken measures to replace the old drivers ed cars, boring teen drivers education classroom environments and out-of-touch driving school instructors associated with most teen drivers education schools. Instead, we offer interactive online technology, talented driving instructors, and the latest teen drivers education curriculum. To get driving today, simply select your teen drivers education online class to begin learning the basic fundamentals of safe driving!


Putting Safety First in Teen Drivers Ed
With a teen drivers education online course from Los Angeles Driving School, teens learn at their own pace using computer and online technology they're familiar with. Using a language teens understand, your teen's drivers education experience is both easy to understand and effective. When it comes to teen behind the wheel training, our hybrid cars and SUVs make up our innovative and environmentally conscious take on teen driving school education. Our training vehicles also come equipped with extra safety equipment such as side and head curtain airbags and stability control systems. At Los Angeles Driving School, we ensure that teens learn proper driving skills, as well as social responsibility.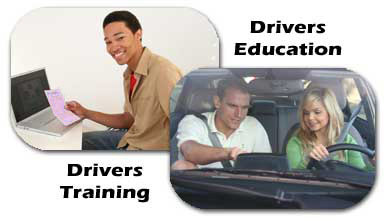 Get the Edge with Online Teen Drivers Education
In several recent DMV studies, it has been learned that online teen drivers education can be more effective at keeping teens engaged and interested than teens in traditional classroom courses. Los Angeles Driving School offers an online program that features computer based technology to provide a more effective online training experience. Online courses such as ours, which provide interactive, self-paced online training, have been recommended by traffic safety researchers as preferable for teaching teen drivers education over the older and more traditional classroom methods.

TEEN DRIVERS ED FOR ALL OF CA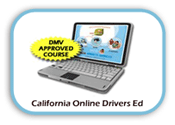 Searching for quality online teen drivers ed in your CA city? Then we've got good news for you! We offer online teen drivers ed for all of California. We've got San Diego drivers education, San Bernardino drivers ed, Stockton driving school classes, Palm Springs driver ed courses, drivers ed for the Inland Empire, and every other city in California. When it comes to the online teen drivers ed in the state of CA, there's no better way to get your DMV certificate than with Los Angeles Driving School.